Meet the Authors
Ellie Bolender teaches Freshman and Senior English at Natrona County High School. She lives with her husband and pitbull, the loves of my life. Upon completing her MA in English, she intends to study Biology at University of Wyoming.
Victoria Hemphill teaches English at Green River High School. She has two little boys that keep her very busy, and has been married to her husband for 14 years. She is very excited to reach her goal of having a Master's degree.
Jill Miller is a full-time Teacher-Librarian in little Shoshoni, Wyoming. She and her husband have a small ranch that keeps them busy with growing crops, dogs, chickens, and horses. When she's not out chasing critters, Jill can be found grading high school papers, reading interesting books, writing fabulous novels, or working on her Master's Thesis about Sherlock Holmes.
Janice Grover-Roosa is a MA English Outreach student at the University of Wyoming. The focus of her thesis project is rhetoric and fast fashion. Specifically, she is using Kenneth Burke's cluster analysis to assess rhetoric generated by fast fashion corporations and the garment workers who are employed in the garment industry. She lives in Rock Springs, Wyoming where she is employed as the Director of Library Services at Western Wyoming Community College.
Christopher Sheid is a former journalist and current public relations professional with ten years' experience in higher education marketing and communication. Christopher worked as a film critic and entertainment reporter in the Chicago metro area for six years from 1994 - 2000, and he is currently pursuing an MA in English through the University of Wyoming to further his academic interests in film, literature and popular culture. Christopher currently serves as Marketing and Communication Coordinator for Western Wyoming Community College in Rock Springs, WY.
Milo Asay
teaches Japanese, Basic English, and Yoga at Northwest College in Powell, Wyoming. He grew up in Northern Wyoming, but has lived in many places in the USA and overseas. He moved back to Powell from Tokyo, Japan in 2009. He enjoys living in Wyoming, and has enjoyed studying at the University of Wyoming for a Master's degree in English.
Colin Stricklin
Powered by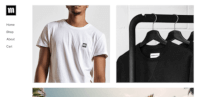 Create your own unique website with customizable templates.